Mansfield Retirement Community
We absolutely LOVE seniors!
Walk inside Cedar Bluff Assisted Living and Memory Care and you'll quickly recognize what separates us from others. Our style, our emphasis – everything we do – revolves around one simple philosophy: Serve our Residents in such a way that they enjoy life with us!
It's that Resident-first perspective that defines our purpose and helps us to see everything we do as an opportunity to make life at our community fun, active and exciting… every day of the week!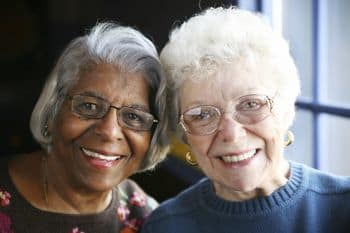 Impeccable Service
We have many events planned for our Residents to enjoy at Cedar Bluff Assisted Living and Memory Care. Our community provides you with the opportunity to spend the day as active or as relaxed as you like. Meeting new friends and developing lasting relationships are just a few of the added benefits of life at Cedar Bluff.
We promote an environment that emphasizes a high level of respect for resident privacy and individuality, while experiencing daily life shared with others with a tremendous sense of community.
Exceptional Residential Setting
Barber/Beauty Salon
Peace of Mind
Landscaped Courtyard
Our Residents and Families Say It Best
"Lori, I wanted to thank you and your staff for what you have done for my mother! She has now been there for 4 months and loves it! She came in not knowing what to expect and found people friendly and supportive. She is 92 and change is not easy for her. From your entire staff, including the cooks, their helpers, the aides, Rebecca and Kim it has been much easier. She looks forward to BINGO and meeting all the new people that have started to move in. Keep up the GREAT WORK! THE FORD FAMILY REALLY APPRECIATES IT!!"
 
Sincerely,
Charlie Ford