Meet the Staff
Our community has the greatest staff members around, whose daily desire is to make TODAY a wonderful day for our Residents. As energetic as they are fun to be around, our staff at Cedar Bluff Assisted Living & Memory Care really enjoy working together! After all, when working together is fun, the joy is contagious! The energy created by our team is what breathes life into our community… and what a difference we make! We live for the opportunity to make our Residents feel noticed and special.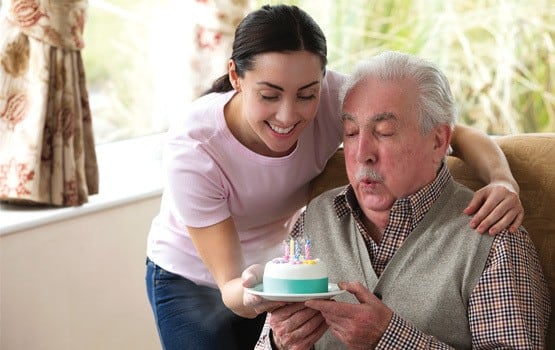 Amy Foerster – Director of Marketing
Amy has enjoyed working with seniors for nearly a decade and is thankful to continue working with seniors at such a great community as Cedar Bluff with their wonderful, caring staff and fascinating and loving residents.  Amy has spent her life working with non-profit agencies where she could serve the public.  Senior Living was a unique combination to combine her love and interest of seniors and servanthood. 
Amy lives in Fort Worth with her two amusing cats Chloe and Cotton.  In her free time, you can find her at the stables with her devoted Thoroughbred Daisey or spending time with her family. She also enjoys working on a children's book in her free time and is hoping to have it published in the future. She recommends to anyone that has a big heart and a love for seniors to enter into a career working with seniors because of the rewards that are immeasurable.
 

Renee Lindsey – Leasing Counselor
Renee has a genuine passion for serving people.  As the Leasing Counselor, she is able to live out this passion by assisting future and current residents and their families to enhance their experience of transitioning to a community. 
Prior to working in senior living, Renee's past experiences have allowed her to grow her strengths and and knowledge as a professional with a high standard of putting the needs of others first.  Renee and her husband have four beautiful children.  She loves spending time with her family, decorating, and in her church and community.

Benjamin Cook - Director of Dining Services
Ben Cook's career started in a little restaurant in Mansfield Texas, after that he worked for a retirement community in Arlington Texas and loved it. He knew this is where he belonged, putting smiles on resident's faces and becoming a part of their family. After cooking for the residents a few years he decided to advance his career and learn everything he could. He moved out of state and became a personal chef/property manager, then he spent most of his career cooking in the hotel industry as an executive chef and a task force chef. Over his career he has cooked for famous people and cooked with a celebrity chef. After being in the hotel industry for multiple years he missed cooking for residents and decided to go back to what he loved.
Benjamin enjoys spending  his time with his son, daughter, and family. Benjamin also enjoys teaching kids and adults martial arts.

Alex Herrera - Facilities Director
Alex has been around the maintenance field for many years, starting his career in Mexico City. Alex wanted to advance his career with more opportunities so he decided to move to Texas. Alex began working with seniors and fell in love. He then decided working with seniors was the best decision he had ever made. Alex holds high standards to keep the building in top shape and keep the residents happy. He enjoys the family atmosphere he receives from all the residents every day.
Alex is a father of two beautiful children, a boy and girl. He loves to travel, dance, cook and spend time with his family.